Sexy Women wear Sexy Lingerie!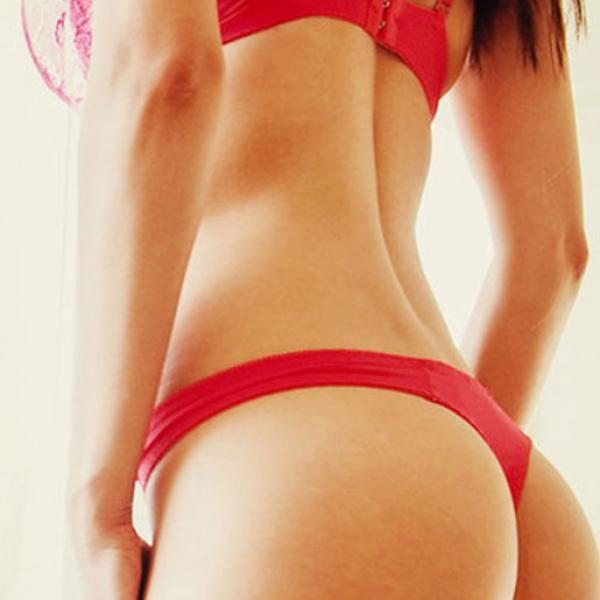 Sexy Women wear Sexy Lingerie! Now gentlemen and ladies, do we believe this is true??
Or, perhaps Bridget Jones "big knickers" actually are the ultimate sexual turn-on. They must be....I can almost feel your pulse racing, the fever on your brow, your breath rising and falling, short and intense as the passion rises like an unstoppable tide within you!
Yes!!..... those big knickers in dense, thick, wooly fabric, with strong elastic at the top to trap the unwary hand from encroaching unbidden into secured regions are sooooo sexy!! Or......NOT!
Surely we cannot name a sexy woman who would meet a guy and hope that big knickers were going to make that night one of unbridled passion.
A staggering 86% of women consciously wear luxury lingerie on a date "just in case" and some women have refused sex because of the underwear they unfortunately had on.
Looking back through history we cannot imagine that Cleopatra had anything except something very sexy on to tempt Anthony; Dolly Parton must have some red hot lingerie to go with the rest of her super-sexy image; Brigitte Bardot, French sex goddess of the 20th century doubtless wore some sensual concoctions of silk and lace; or, Kylie Minogue the Australian pixie with edge, must own some tiny g-strings and skimpy bras....but nothing BIG.
The gentle rustle of silk as she walks towards you and the thin soft fabric brushes her creamy inner thighs; the corset or the bustier accentuating the nipped-in waist and heightening the swell of the breasts; the chemise and the camisole skimming across the feminine curves; the balcony bra offering those pert breasts for your very perusal; the suspenders just waiting for your fingers to let them loose and the sheer stockings falling to the floor with the faintest shush sound. The very words are erotic. The sexy women wearing such garments are in no doubt about who they are......sexy women.
04/05/2015